Las Vegas Presentation Folders Printing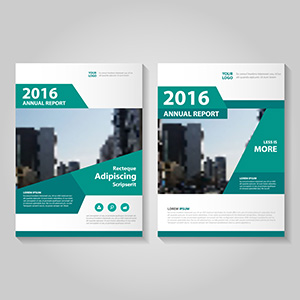 Presentation folders are a key to creating a good presentation to launch to your audience. It cannot be denied that having them on hand for presentations can go a long way in assisting a person. Presentation folders complete the look of an organized, coordinated professional who knows exactly what he or she wants, and what he or she needs to do to get it. Presentation folders are an excellent marketing tool, in and out of the workplace.
The "Image" you project is CRITICAL, especially so in the corporate world! A good 90% of any presentation is the image projected. You should complete that image with the use of presentation folders. Consider presentation folders as a must-have office accessory. While they won't make or break your professional image… whether they are custom or standard printed, presentation folders, will project your professional image and help you out, no matter what your current status may be. If you're low on the corporate ladder, consider using company presentation folders to show your superiors that you are proud of the company you work for. Or create your own, to get your name and industry across.
First, your presentation folders should have a company logo imprinted on them. The company logo should always be presented on the front of your presentation folders. These front-facing logos serve as a reminder to those viewing your presentation folders. You may find that presentation folders can be a pricey investment, but you will also find that the benefits of presentation folders will more than reap what you have sewn into them (their cost). There are many benefits to purchasing and using presentation folders on a consistent basis. Presentation folders have the exact style, design, and purpose that you would like them to have. All aspects of presentation folders are entirely under your control, which assures that you can cultivate complete customer and client satisfaction with your product. More so, your presentation folders can give listeners of your presentations a positive view and impression of you and your company. After all, when you take the time to use business presentation folders, you are telling all of those people who view them that you care about your company and its image, and thus you and your company will care about your listeners and their needs, wants, and image.
If you're just starting out with presentation folders, or perhaps want to create your own, call Las Vegas Printing Experts at (702) 387-9777 and one of our friendly representatives will assist you.